There's long been a debate over the golf handicap system.  While I don't think anyone can say its flawless, if everyone does what the rules state, not least "posting your scores" it's about as good as it can be; I've always been a supporter but arriving to play Pacific Dunes on a windy day, I found the biggest problem with the system; the weather!
It's a Wednesday, late June and the landing in North Bend gives you a hint at what to expect, bumpy is a good summary; white knuckle ride probably more accurate.
We will 'discuss' hole 11 shortly and the shortcomings of the handicap system but first, what a course, what scenery – breathtaking is an understatement and like Bandon says; golf as it is meant to be!
I loved every par 3, although they didn't love me back in the same way and 18 is a great finishing hole!
Hole 1 is a gentle, break you in, par 4. You don't need to be long off the tee which is just as well because you are managing those nerves of playing a world class course, with people watching you. Hit the fairway and take your first steps on the course and you already notice this isn't a normal course, its undulating, beautiful and while the first green is in sight, if you want a par, you are going to have to play some golf – this is absolutely the theme for all of Bandon.
Hole 2 gives you your first-course view of the ocean and another added dimension of play, the wind! All the holes along the coast are dramatic in the most stunning way and for a good few seconds make you forget why you are there, the 4th really drives this point home.
A common trait of every hole are the beautiful fairways, challenging rough and the need to be reasonably accurate.  The greens are not Floridian style, no throwing the ball in at height, on to the pin, you will be through the green; this is more European style golf, come in slightly short of the green and let it roll on or if you are short, bump and run. The cups are beautifully cut however rather than grabbing your ball and pulling it in the hole, we noticed the tendency was to throw your ball out.  It's like the hole has a force field, come in through the front door or don't come in at all!
You survive the front 9 and make the turn, par 3 – 185 yards, not so bad, open green, elevated tee; allow for the wind and golf becomes an easy game. So you get to the 11th, back to back par 3's love it, 132 yards. This is when a caddy comes in useful – luckily, we had one in the group, who proceeds to ask, how far can you hit a 6 iron? The answer, from one of the guys, around 165 yards, you might be alright then he says (I'm watching as I know Jason and I hit similar distances), he crushes it and barely makes it over the bunker.  Are you kidding me? The answer was a 4-iron, I miss the green but at least it's pin high, that at least beats watching a ball go left of the green and down a few hundred feet of cliff to the beach; what a hole!  We played the same course two days later, no wind and an easy 9-iron was too much club.
MY EPIC BATTLE WITH THE WINDS ON THE PAR 3 11TH
After two par 3's, you move to the 12th, a Par 5, that into the wind is tough which seems easy when you get to the 13th – for me, the most beautiful hole on the course however with the wind, it's more like a par 5 than a 4.  As you look to play your approach shot to the green, there's a dune on the right which really looks like the biggest bunker, so stay safe and aim center of the green.  Don't go left because there's only the ocean to save you, not much of a save, reality between the pin and the bunker is the play.
Another par 3 (14th), the wind is now your friend – just as you were thinking 'how is it that we are always hitting into wind?' 140 yards oh no, full wedge or easy 9?  How much is this wind going to carry my ball – it is at this point I'm thinking I need to find myself a good psychologist because my brain is fried, I've hit a 4 iron 130 yards and a 7 iron 180, I've watched putts barely tapped get caught by the wind and speed up just as it was slowing.
The sun is starting to set as we get to 17, another par 3, 165 yards.  One takeaway from this, aim to the right-hand side of the green and let the ground do all the work for you, today that means a well-struck 8-iron. For those that end up in the bunker that protects the front and left of the green, good luck!
Onto 18, a long par 5 if it wasn't for, yep, you guessed it, the wind I don't think I've ever hit a driving iron followed by a 5 iron and been on a par 5 in two.  Today has certainly been a day of days, a two-putt finish, posted the birdie and ran, well I would if I could, I'm bruised and battered!
One of the most dramatic golf rounds of my life, I played some of my best golf, saw some of the most beautiful sights that nature could possibly offer in conditions that on any normal day would have me sitting at the bar – I loved every moment of it. The handicap system doesn't have a weather app and looking at my score you'd be quite correct to question what it was I was playing that day however that's why golf is what it is, moments in time that generates stories of amazing shots that are discussed for years to come. This is what Pacific Dunes delivers in spades!
Pacific Dunes Course Rating: 4.8 / 5 Stars
One of our highest course ratings to date, Pacific Dunes enters our Top 10 Courses.  Our Top 10, is reserved for only the best of the best and that's where Pacific Dunes belongs.  A trip to Bandon Dunes should be on every golfer's bucket list, and with a course like Pacific Dunes, it's easy to see why.  We played Pacific Dunes twice, each round couldn't have been more different.  The wind will play the biggest factor in how your round is played and the score you post, either way you'll love every minute.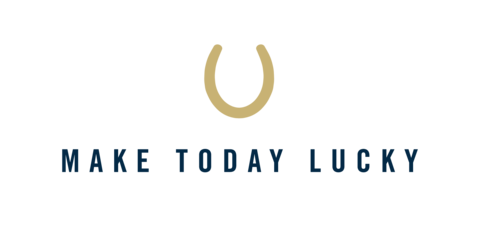 Special thanks to Oxford
During our trip to Bandon Dunes, Oxford supplied our team with apparel.  Thanks to the crazy weather along the Oregon coast we had a chance to wear everything from shorts and short sleeves to pants and outerwear.  On a once in a lifetime trip, our apparel from Oxford was the cherry on the top.  Not only did we have a breathtaking experience we looked amazing while doing it!  Please visit Oxford to check out the latest in high-performance golf apparel, and dress like a Golf Aficionado!