In a year of travel in 2017 that has included trips to Bermuda, Australia, New Zealand, England, and countless stops across the United States it was in Crystal River, Florida that I spent my most enjoyable weekend.  If you're like me you have probably never heard of Crystal River, it's not a renowned golf spot or much talked about Florida destination, but that's all part of the appeal.  Living in the Orlando area, Crystal River is only 100 miles west from my home.  Located so close to home, I decided to bring my wife and daughter along for the trip, and boy am I glad I did.   We stayed 3 days and 2 nights at the Plantation on Crystal River in a standard room that had plenty of room for the 3 of us to relax and unwind.  This wasn't a typical business trip for me, usually its golf, golf, and more golf.  This was a mini vacation for the family, of course we played golf but we did so much more.
First off, it's the Plantation on Crystal River not the Ritz Carlton on Crystal River so don't expect a quiet and stuffy 5-Star resort experience; if you're going to Crystal River you better be ready for an energetic good time.  Simply put, the Plantation on Crystal River is as authentic to Florida as key lime pie.  The down to earth atmosphere, caring staff, and southern charm will leave you yearning for more.  The Plantation on Crystal River is a beautiful 50-year-old, 232-acre eco-friendly resort offering comfortable accommodations, a full-service spa, 27 holes of golf, and is surrounded by the natural springs of Kings Bay.
The natural springs are home to more than 400 Florida manatees that migrate each year to the warmth of the Kings Bay springs.  No trip to Crystal River would be complete without a manatee tour.  Crystal River offers the best location to see and interact with the Florida manatee, a subspecies of the West Indian manatee, also known as gentle giants. Unlike other areas of Florida, the Federal Government allows for "passive observation" in the water between manatees and people in Kings Bay. This allows for face-to-face interaction with manatees and an experience you'll never forget.  We booked the Snorkel with Manatees Tour thru the resort and had an amazing time; our guides were informative and provided us with an up-close experience with the manatees that we'll always remember.
If you love being on the water, Plantation on Crystal River is the place for you.  This resort offers a pristine water lover's paradise with an incredible variety of fishing, boating, watersports, and nature-based experiences. Whether it's fishing, swimming, snorkeling, boating, or paddle boarding if you like getting wet you'll be right at home.
---
With that said, this is still an article for Golf Aficionado Magazine, so what about the 27 holes of golf at the resort?  Golfers can mix and match the three nines provided by the resort to suit their particular playing strengths and weaknesses.  If you're after a friendly round of golf on a short course you'll prefer "The Lagoons".  The Lagoons is a great option for anyone new to the game or more seasoned golfers who just want to sharpen their short game.  If you're up for a challenge don't worry Plantation has you covered with the "Championship Course".  The Championship course consists of 18 holes of authenticate Florida golf, you won't find a lot of elevation changes but theirs's plenty of trouble waiting around every corner.  Regardless of which course you decide to play the staff does an excellent job of making sure everything is beautifully manicured, well groomed, and ready for play.
During our stay, the resort was in the middle of a number of renovations.  On the golf course, new cart paths were being installed and several trees were being trimmed and or removed.  The resort also has plans to do major tee box and bunker renovations.  Off the course, the clubhouse was getting a complete makeover with new flooring, new furniture, and fresh paint inside and out, a new roof, a pool table and card tables for those card games we golfers love to play.  The renovations weren't just only at the golf course; over at the resort they were finishing renovations to all guest rooms and adding patios to all first floor rooms with an exterior entrance.  In addition to all the room renovations, the resort was extending the West 82 restaurant to include a new outdoor dining patio.  By all sense of the term, the resort is in the middle of a renaissance while staying true to its traditional Florida roots.
The Plantation on Crystal River offers such a large variety of onsite activities ranging from golf to boating with so much in-between you're always going to find something fun to do; talk about an ideal location for a family reunion!  During our stay, we talked to several families who have been coming to the resort for years and consider it a second home.  The hub for resort guest is by far the pool area, some of our best time was spent at the pool during our visit.  Everyone hangs out at the pool; the music is on point and everyone from age 0 to 99 is having a fun time.  If you're looking for a fun time on and off the course at a price that won't break the bank then you need to check out Plantation on Crystal River.
---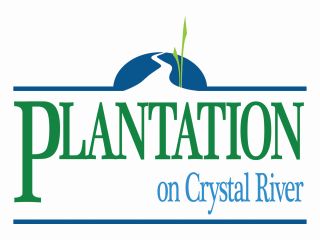 To book your own Crystal River Adventure make sure to contact a member of the Plantation on Crystal River reservation staff by calling 800.632.6262 or by visiting their
website
.